Have you been through hell? I know. I've heard countless stories with the same lingering pain. Everyone has a story and far too many of us keep the hell inside and beat ourselves up because of something awful that happened.
Maybe you were raised by wolves – or maybe you wish you were since the wolves would have been a lot nicer than your family!
The trick is how you react to hell that carries with you – and if you carry a past of hell with you long after leaving it, then the hell carries you.
We all go through hell. Now what?
Well, I went to get a massage. Yeah, it had been a long time, and I'm getting married this summer so the girlfriend trips are beginning, yay! So we go to the spa. (I'm getting to hell, one sec) I'm laying there having a glorious massage and the masseuse tells me she is a homeschooling mom. Yay, that's cool. I keep my questions brief, since I don't want to talk during my massage, but I am very interested in homeschooling.
Then she tells me she is also a foster mom. Oh boy. Here we go. (If you've seen my documentary, you know I was in a foster home and it was not pretty) She tells me about one of the girls she fostered who had "a very rough time since she was raped repeatedly by her dad everyday after school."
There I am, holding in a fart, having a massage for the first time in I don't know how long and here comes incest – again. Good lord in heaven. I pondered if I should just fart or if I should tell her who I was and give her all the info for the doc, workbook and book right then.
But I lay there, in total heaven because she was a great masseuse and I decided I was there for me. Maybe I should just let that fart out. Years ago I would have forfeited my ME-time to share all the ways she could help the girl and by the end I would have new knots in my shoulders and still had to pay for it.
Once you leave hell, the best way to help others out of it is to live your life and share how you got out (but not during a massage). If you stop your life to go back into hell it's like jumping into a lake to save a drowning victim with no lifejacket on. You're being pulled under too.
So I kept my mouth shut. I also kept the fart in, since at that point it had miraculously disappeared. Farts are clever little turds. I moaned with one of her deep tissue massage moves and stayed with my ME-time instead of diving into hell in that dimly lit room.
The point is you can't get away from hell. It's there. It's all around us. Depending on where you live, it's right out your front door. The key is how you react to it and how much time you give it in your life. And no you do not need to walk around carrying a sword. The sword in the above picture is a metaphor I've written about many times.
Once I was robed after the wonderful massage, I sauntered into the little waiting area where my friend sat, freshly pedicured. My masseuse held out a glass of lemon water as I tried to get my focus back. I drank, smiled happily and told her the massage was great. Then I thanked her for being a foster mom and told her I had been in one too.
That's when my friend yelled out, "She's an Emmy award winning actor who plays Safe Side Superchick, to keep kids safe!" My traveling PR firm. The massage therapist turned to me with a "Really?" look and my friend calls out "Yeah, have you seen her documentary? If you're a foster mom, you should."
Then I took a short time – not the rest of the afternoon like I once would have – to give her the websites where she could watch the movie for free and get the workbook, book on self-abuse and all kinds of healing info for her foster kids and herself.
I also told her I had stickers that said "Stop Raping Kids, Go F Yourself."  She loved that and said one of her teenage foster girls would love that too. Good. Anything to get you laughing and see a little light in hell.
Hell can consume you, if you let it. Or you can choose to let go.
Let It Out and Laugh
How did you get out of hell and move on?
How to you take care of yourself?
How do you help others while still taking care of yourself?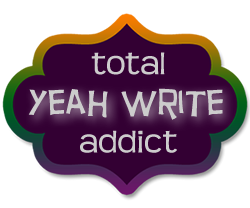 Did you enjoy this article?